Our Services
We provide a range of services for all client types and project sizes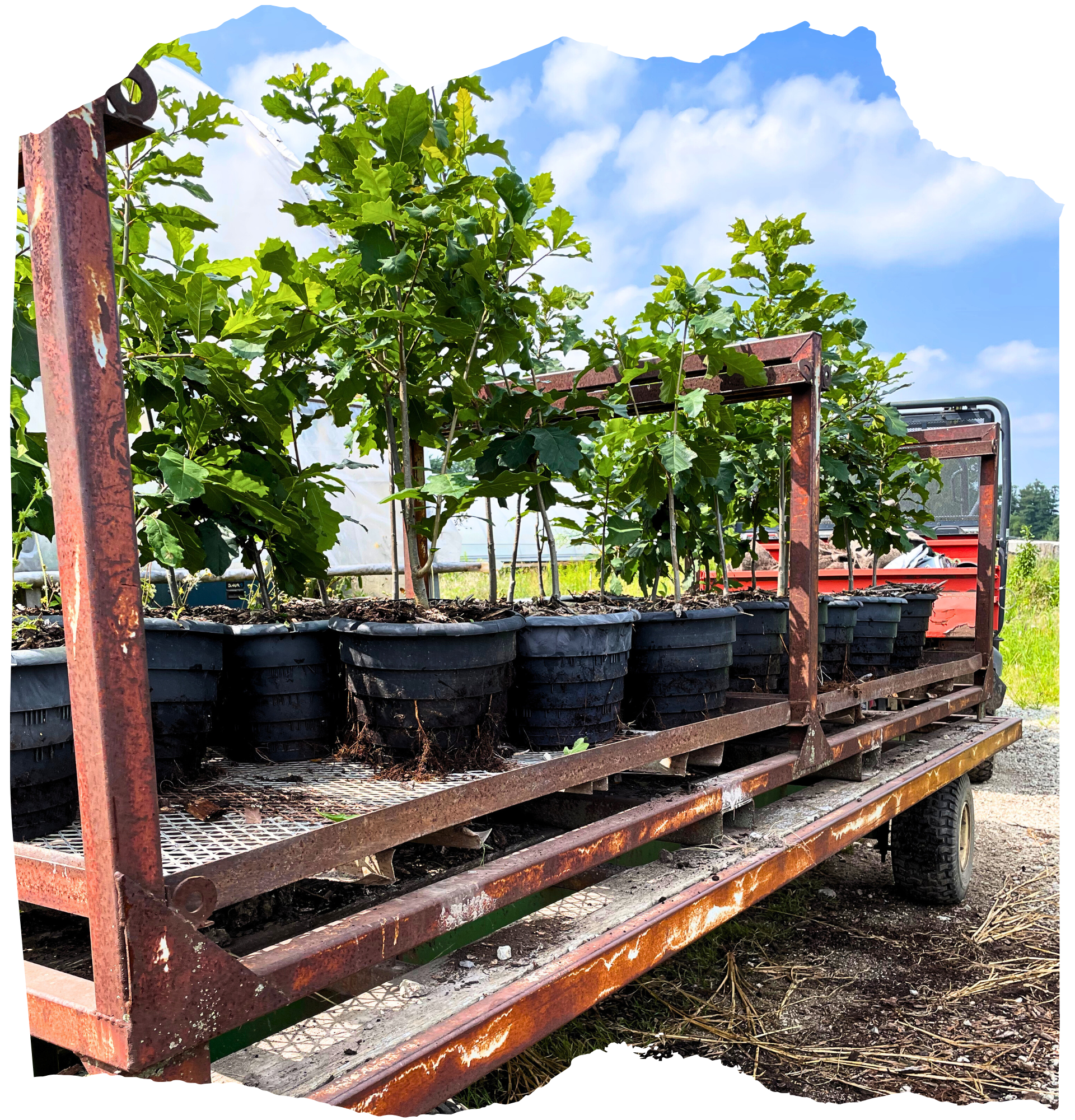 Whether you are looking to diversify species and build habitat in you backyard or heading a major restoration project, no order is too big or too small for us to accommodate!  Check our FAQs for details on ordering from our full catalog.
Wholesale customers- please
create a log in
to generate a quote for your project.
We are proud to offer a selection of native trees, shrubs and perennials in one-gallon and pint-size containers. Our plants can be ordered online on our website and shipped directly to you. These high quality plants are shipped in quantities of 1 or more for one-gallons, and multiples of 18 for perennial pints. We offer these plants to any and all native plant enthusiasts who may not be able to come and visit the nursery. Happy planting!
We are willing to grow all plants in our catalogue on a contract basis. Sizes available will range from plugs to large trees depending on species and inventory. Please call us to discuss order deadlines, species and further information.
Our knowledgeable staff can assist you in the identification and evaluation of plant species on your property. Whether you are planning on restoring a section of land to its native state, or would like to know what you have growing on your property, we will be happy to consult at your site and lend our expertise.
For those looking for more input on their site or a design that they are working on, we would be happy to sit down and discuss it with them. Our professionals will help develop a plant list and discuss proper placement and use of native plants on the site. Contact us of call for an appointment. Bring photos, site surveys or other information that will help us give you the best possible help.
We are proud to offer the services of our qualified staff to speak to your group or organization:
Kelsay Shaw, owner: Kelsay was born and raised on the grounds which would eventually become Possibility Place Nursery, and went on to earn his BS in Botany from Eastern Illinois University. Kelsay serves as botanist and sales consultant with municipalities, park districts, forest preserves and golf courses as well as homeowners. He can speak on many topics including: wetland design and species, native plants in the landscape, shade gardening, woody production, garden borders, and trees and shrubs for the Midwest.
Tristan Shaw, owner: Tristan is the workhorse of Possibility Place Nursery. He has experience in all areas of production, equipment management, field preparation, greenhouse and irrigation installation and maintenance, not to mention everything else having to do with how a nursery works. He works as the field manager and runs the day-to-day operations in the field to make sure that PPN runs as smooth as it can. He speaks from time to time on related topics to his experience and can be a wealth of information.